StarPlayr for iPhone Officially Waves Bye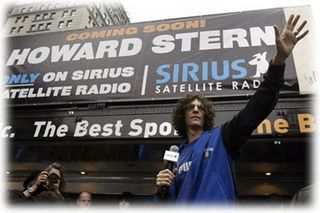 Is this really a surprise to anyone who was following the whole Sirius StarPlayr for the iPhone debacle? No wonder Nicemac said their iPhone StarPlayr app was "not rejected" but rather "not approved". It looks like they ran into some sirius issues with Sirius XM and not Apple. Which I might point out, is what many of our readers predicted.
Could in their "best interests" mean Sirius XM told them to close shop or they will shut them down themselves?
So what do you think? Nicemac never seemed to have issues before with their software. Whether if it was for Windows Mobile or Macs. This iPhone app may have brought too much attention and Sirius XM said that's enough.
Maybe we will see a official Sirius XM app in the App Store sooner rather than later. Hmm... we have a feeling it will be sooner.
[Thanks to everyone who sent this in!]
Get the best of iMore in in your inbox, every day!
Your source for all things Apple
Well I hope that this means Sirius XM will be launching their own iPhone app. Even if it's still $20 that is cheap for turning my iphone into another radio. Sad though that they got driven out of business.

Siri/xm should have come out the same time as firmware 2.0. We now have to many streaming radio options that are free !!!!!!!!!!!!!! Radio is always too slow to catch up win the times

Siri/xm should have come out the same time as firmware 2.0. We now have to many streaming radio options that are free !!!!!!!!!!!!!! Radio is always too slow to catch up with the times

:roll: Hmmm... all of a sudden the Apple bashers are nowhere to be found.

@Steve, if I recall correctly *certain people made it out to be Apple's fault while *most said it was Sirius XM. Just to be fair.

Yes. Just reminding those certain few for next time. ;)

this is total corporate BS.... someone post this app on the torrents.. we know there are testers out there.. I was willing to pay top $$ for this and now it's gone.. post it now!!

I received an Email from sirius last week saying something big is coming in 10 days I hope its an iphone app

The StarPlayr app for Windows is great, but it DOES clearly violate the Sirius terms of service. I think Howard Stern discussing the iPhone app on his show probably brought enough attention that it got lawyers involved, hence the end of StarPlayr.

Why doesn't Apple just come up with an "iRadio" player that works with all forms of Internet/streaming radio? I have three separate apps on my phone just for streaming radio. And one of them comes from a major radio station owner, but doesn't play all of their stations--not even one from a major market! Furthermore, because they are apps and not part of the package like iPod is, you can't play them in the background. I think that with such an application, Apple could easily make a deal with Sirius/XM to let their subscribers stream through the iPhone.

This is why Sirius is going bankrupt. Since you need a subscription to make StarPlayr work, this is something that would drive revenue for Sirius. Now we won't see an app at all or will see a crappy one made by Sirius in about 6 months. Assuming they are still around.

I simply cancelled two out of three accounts I had. I have been waiting for this application for MONTHS, and the idiots running Sirius quashed this. It's BS.
Im inches away from cancelling my remaining sub.

Could someone please explain how starplayr violates Sirius's terms of use? It seems to me that this is just another (much better!) way to listen to content I already pay for. I just started using Starplayr a few weeks ago on my PC and I LOVE it!! Now they are shutting it down without giving any reason!!! It does not make sense!! I'm pissed - F*** Sirius, they really suck since the merger!!

The terms of service are very clear: you can't develop a third party app that accesses their service - period. I don't know how this development went on for so, but I'm glad it did.
The people running this company are Sirius idiots - have been for some time, and will probably continue to make shortsighted moves that eventually bankrupt them.

It's March 11th, and Sirius XM has not made any announcements for their own iphone or mobile solution.
Sirius XM as of today is making $3 x 19 million subs per month for the streaming service.

Post starplayr to cydia!!!!

Pocket Tunes app works great on the iphone for streaming Sirius and it's been available for some time. Who needs the Starplyr app for $20?!
Thank you for signing up to iMore. You will receive a verification email shortly.
There was a problem. Please refresh the page and try again.