TiPb TV 4: Should you get an iPhone, iPod touch, or iPod nano?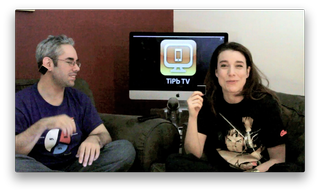 Should you get an iPhone 4, iPod touch (2010), or iPod nano (2010)? Or more specifically, who should get an iPhone, iPod touch, or iPod nano? That's a question we get a lot from people considering their first iOS device or a second device for their family, and that's the topic for the fourth episode of our new, conversational video show, TiPb TV!
Rene and I go over the strong and weak points of each device, always on internet connectivity vs. the cost of a data plan, sleek and thin vs. smaller camera sensor, cheap and highly portable vs. no video and apps. Sure there's a lot of overlap but there are a lot of differences too.
Maybe you already have a phone or smartphone, maybe you need a phone or a second media player or workout music. If you're thinking of picking up a new iPhone, iPod touch, or iPod nano this holiday season -- for yourself or for that special someone -- then check out the latest episode of TiPb TV and we'll help you decide!
Get more iMore in your inbox!
Our news, reviews, opinions, and easy to follow guides can turn any iPhone owner into an Apple aficionado
Senior Editor at iMore and a practicing therapist specializing in stress and anxiety. She speaks everywhere from conferences to corporations, co-host of Vector and Isometric podcasts, follow her on Twitter @Georgia_Dow and check out her series at anxiety-videos.com.