TiPb TV 12: Should you get the Verizon iPhone?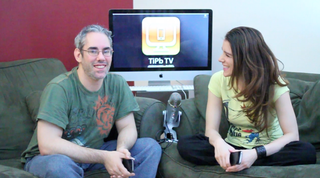 Yes unicorns and the color white are still mythical but now at last the Verizon iPhone is real -- so should you get it? There are a lot of factors to way including network, new iPhone models, and costs, and all of that is the topic for this episode of our video show, TiPb TV!
We're getting a lot of questions from Verizon feature phone users considering getting their first iPhone, Droid or BlackBerry users thinking about joining the light side, and AT&T iPhone users just bursting to make the switch. AT&T or Verizon, which should you choose? Do you need simultaneous voice and data and international roaming or is reliability and US coverage more important to you? Are you still on a contract and are you willing to pay the early termination fee? Can Verizon really handle the iPhone? And once you decide would you be better off waiting for Apple to release an iPhone 5 this June?
Rene and I go over the options and help you decide. So hit the video above and watch along, then tell us what you choose to do in the comments!
Get more iMore in your inbox!
Our news, reviews, opinions, and easy to follow guides can turn any iPhone owner into an Apple aficionado
Senior Editor at iMore and a practicing therapist specializing in stress and anxiety. She speaks everywhere from conferences to corporations, co-host of Vector and Isometric podcasts, follow her on Twitter @Georgia_Dow and check out her series at anxiety-videos.com.