TiPb TV 16: Switching to the Verizon iPhone?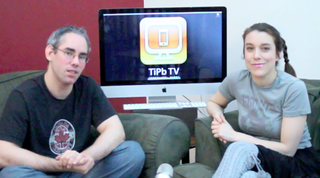 The Verizon iPhone is almost upon us and it looks like many of you are making the big switch! Whether you're leaving the AT&T iPhone or moving from BlackBerry or Droid, you'll have to move your data over and maybe look for ways to keep some of the functionality you're used to. That's the topic for this episode of TiPb TV!
Sure the iPhone is popular and famous for being easy to use but It can be stressful to leave a network or device you're used to and comfortable with and pick up something new. The good news is if you're going from the AT&T iPhone to the Verizon iPhone you're just an iTunes backup and restore away from the simplest switch imaginable. If you're going from BlackBerry or Droid, however, the differences will be more pronounced.
Rene and I go over how cloud services like Gmail can help you get your contacts over (and provide push email, contacts, and calendars!) and App Store apps like Kik Free - (iTunes link], Waze [Free - iTunes link] and others can help replace things like BBM and Google Navigation.
If you're used to rooting on Android or themes on BlackBerry we'll also introduce you to Jailbreak and the new ThemeIt store for iPhone. And if you need any extra help we have Verizon iPhone Forums just waiting for you as well as our TiPb Guides and TiPb Tips sections with tons more info.
So are you ready to make the switch? Watch the video above and let us know how it's going for you in the comments!
Get more iMore in your inbox!
Our news, reviews, opinions, and easy to follow guides can turn any iPhone owner into an Apple aficionado
Senior Editor at iMore and a practicing therapist specializing in stress and anxiety. She speaks everywhere from conferences to corporations, co-host of Vector and Isometric podcasts, follow her on Twitter @Georgia_Dow and check out her series at anxiety-videos.com.