TiPb TV 9: Should you wait for the Verizon iPhone?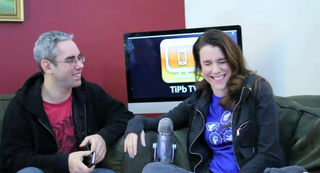 Should you wait for the legendary Verizon iPhone? Or rather, who should wait for the hotly anticipated Verizon iPhone, and who should get an AT&T iPhone or Verizon BlackBerry or Android phone now? Ever since the Verizon rumors picked up speed and 2011 seemed like the year we'd finally see the Big Red iPhone, that's the question more and more readers have been asking us, and it's the subject of the latest episode of our new, conversational video show, TiPb TV!
Is AT&T the best carrier in your area or is Verizon better? Do you have time left on your contract or is it up now, or did you just lose or break your phone and need a new one urgently? We're still not 100% sure if much less when -- January, April, June, later? -- the Verizon iPhone will land, so how badly do you need a phone and how badly do you need it to be the iPhone? Watch along and we'll help you decide!
Get more iMore in your inbox!
Our news, reviews, opinions, and easy to follow guides can turn any iPhone owner into an Apple aficionado
Senior Editor at iMore and a practicing therapist specializing in stress and anxiety. She speaks everywhere from conferences to corporations, co-host of Vector and Isometric podcasts, follow her on Twitter @Georgia_Dow and check out her series at anxiety-videos.com.