Walmart joins in on the iPhone trade-in party, offers up to $300 for iPhone 5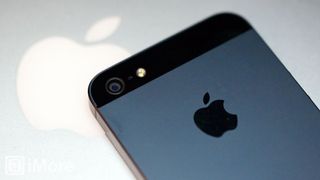 Walmart recently announced that they'll be offering trade-in pricing for your used iPhone in exchange for in-store credit. The program will start on September 21st and over 3,500 Walmart stores will be participating.
While trade-in programs can be convenient ways to get some cash on the spot for a new iPhone, they typically offer a lot less than what you'd get being patient and selling your iPhone. We recently took a look at all the ways you can get the most money for your iPhone before buying a new one. Walmart's $300 offer isn't the worst on the block but it definitely isn't the best either.
If Apple's next generation iPhone does indeed land on September 20th, that means Walmart's program won't begin until the day after. Once a new iPhone drops, resale prices will fall as well. If you're patient, you can still get more than $300 for an iPhone 5 through other avenues. Any of you plan on going the Walmart route? If you've sold your iPhone 5 already, let us know how and what you ended up getting for it in the comments.
Source: PR Newswire via The Verge
iMore senior editor from 2011 to 2015.
I got mine ready to go to Amazon ( their trade value changes daily ) for $497 ( 5 64gb black AT&T) This was the price 9/6 and locked in if I ship mine by 9/13, which means I would go without a phone for a WEEK ! Time to get a life and use it for a week ! lol
Thank you for signing up to iMore. You will receive a verification email shortly.
There was a problem. Please refresh the page and try again.