Pokémon Go and Mew: How to finish Mythical Discovery Field Research fast!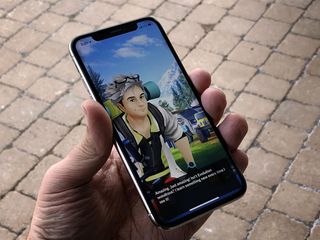 Mew is the last of Pokémon Go Generation 1 to be released. The potential origin of all Pokémon, it's fitting Mew's introducing brings with it an all-new game mechanic as well: Field Research. In specific, Professor Willow is back with a Mythical Discovery quest that, if you complete all the goals, will get you to Mew, and get Mew to your PokéDex.
What is Field Research?
Field Research is a new game mechanic in Pokémon Go that rewards you for demonstrating core skills like making Great Shots, winning Gym battles or Raids, catching Pokémon, walking your Buddy, hatching Eggs, and more. Some are easy, like transferring 5 Pokémon. Others are hard, like catching Ditto or evolving a Gyarados.
From Pokémon Go:
You can find out more about how the team developed Field Research at Pokémon Go as well.
So, um, who's Mew?
Mew is a Mythical Pokémon from Generation 1, sometimes suspected of being the origin of all Pokémon.
Here's what the official Pokémon site has to say:
And, from Bulbapedia):
How do you catch Mew in Pokémon Go?
Thanks to the new Field Research mechanic in Pokémon Go, you can catch Mew if you complete Professor Wilow's Mythical Discovery Quest.
It all happens in a special AR mode. No Berries. No special Poké Balls. And Mew phases in and out of an invisibility cloak. Mew never appears to run, though. So, just take your time, hit it, and you'll catch it eventually.
What are the stages of Mythical Discovery and how do you finish them fast?
Image via The Silph Road
Mythical Discovery consists of eight sections with three tasks each.
Stage 1: Spin 5 PokéStops, catch 10 Pokémon, Transfer 5 Pokémon
This one is just the basics. Go to a place where you have 5 PokéStops handy, go for a walk, spin, catch, and transfer at least half of your catches.
Stage 2: Walk for 2 Buddy Candies, make 10 Great Throws, Hatch 3 Eggs
Switch your Buddy to one that only requires 1 KM per Candy. Magikarp is your best choice since you'll need to evolve Gyarados later on — yeah... — and that'll require 400 Karp (or Rare) Candies.
Then, if you're not already walking Eggs, throw three 2 KM Eggs into Incubators — or Super Incubators, if you have them handy — and walk for both your Buddy Candies and your Egg hatches.
For Great Throws, your best bet is a Raid, specifically a big Tier 4 or Legendary Tier 5 Raid. Typically, they have large target circles and, if you don't use Gold Razz, they'll jump out a lot, giving you lots of chances to get your Great Throws in.
Stage 3: Reach Level 15, Battle 2x in a Gym, Battle 2x in Raids
If you've already reached Level 15, you'll get auto-completed for that task. If you haven't, crack some Lucky Eggs and do as many back-to-back Legendary Raids as you need to to level up. At 20,000 XP a pop, you'll get there in no time.
For the Gym battles, just roll up on any Gym not controlled by your team and battle twice. Pick a big Dragonite or Tyranitar, or a Machamp if it's filled with Blissey, Snorlax, Chansey, and Slaking. You don't have to win, just battle. But Gyms are typically so weak right now it would be hard for you not to win two quick battles in a row.
Raids are the same. You don't have to win, just battle. So, you can either do two quick Tier 1 or Tier 2 Raids or, if you don't want to or can't travel, you can do the same Raid twice. Just lose the first time, then win or lose the second.
Stage 4: Earn a Silver Kanto medal, evolve 20 Pokémon, walk for 5 Buddy Candies
If you've already got a silver Kanto medal, you'll auto-complete this task as well. If you haven't, you'll need to make sure you have at least 50 different Generation 1 Pokémon to your PokéDex. The Silph Road Atlas can help you track them down.
You may get auto-completed for the evolutions as well — I was, for some strange reason — but if not, evolve away. If you lack the Pokémon and the Candy, start grinding. Pidgey, Caterpie, Weedle, Wurmple, and Whimsur are your best bets since they require only 12 Candy to evolve. With Pinap Berry, that's only a couple catches each.
For the 5 Buddy Candies, just keep walking your 1 KM Buddy.
Stage 5: Catch Ditto, make 20 Great Throws, catch 10 Ghost Pokémon
Ditto is a Pokémon that disguises itself as other Pokémon. Currently, that includes:
Pidgy
Ratatta
Zubat
Ghastly
Sentra
Yanma
Hoothoot
Zigzagoon
Taillow
Whismur
Gulpin
Unfortunately, there's no way of knowing in advance which of those Pokémon might be a Ditto in disguise until after you catch it. So, you've got to grind: Catch every one of those Pokémon you can. Go to high-density spawn points, like parking lots at shopping centers and malls, and catch, catch, catch. It's entirely random, so all you can do is keep catching until you get a Ditto.
Fortunately, that'll give you a lot of opportunities to get your 20 Great Throws in! If by some chance you get Ditto before you get your throws, though, use the same strategy as before. Hit up the big Raids with the big Bosses and go for the easy Greats.
To get the Ghost-types, go out at night when they spawn more frequently, and look for Ghastly and Misdreavus nests near you in the Silph Road Atlas.
Stage 6: Reach Level 25, battle 10x Raids, evolve a Gyarados
If you've already reached Level 25, you'll also get auto-completed for that task. If you haven't, once again, crack some Lucky Eggs and do as many back-to-back Legendary Raids as you need to to level up. 20,000 XP a pop, what can I say?
For the 10x Raids, you can either get a group of friends together and get a Raid Train going, or you can find a couple Tier 4 or Tier 5 Raids you can't possibly beat on your own and just lose them over and over again until you get to 10. It's time-consuming but it's not difficult.
Evolving a Gyarados, if you don't have the Candy — now that's difficult. Sadly, previous evolutions don't count. You have to evovle a new one. So if you just evolved a Shiny, or were waiting to evolve a Shiny, tough luck. You'll need to either track down enough Magikarp, Pinap Berry them, and get to 400 Candy, or Raid your heart out until you get enough Rare Candy to make up the difference, or both.
Yeah, this one can be a real wall.
Stage 7: Catch 50 Pokémon using a Berry, make 1 Excellent Curve Throw, earn a Gold Kanto medal
Catching the 50 Pokémon with a Berry is just grunt work. Go someplace with a ton of spawn points, like a parking lot at a shopping center or mall and start catching. Just Berry everything as you go. If you can find a place with PokéStops to refill your Berries as you go, so much the better. For weak Pokémon, use Nanab. They may as well be good for something. For the toughest of the tough, throw as many Golden Razz as you have to spare.
Getting at least 1 Excellent Curve Throw out of 50 catches shouldn't be hard. Just make a point of going for it until you get it.
Again, if you've already have a Gold Kanto medal, you'll auto-complete this task and be on your way. If you haven't, you'll need to make sure you have at least 100 different Generation 1 Pokémon to your PokéDex. And again, the Silph Road Atlas can help you track them down.
If you've made it all the way here, enjoy! Mew is just a Poké Ball throw away!
Do you get rewards for completing each task and stage as well? What are they?
You do! You get XP awards for each task and item rewards for each stage. And that includes items you can typically only get from Raids!
500 XP x 3, 10x Great Balls, 1x Incubator, 3x Lures
1000 XP x 3, 20x Great Balls, 2000 Stardust, 3x Incense
1500 XP x3, 1x Fast TM, 1x Charge TM, 2x Star Pieces
2000 XP x 3, 20x Great Balls, 4000 Stardust, 3x Lures
2500 XP x3, 1x Raid Pass, 1x Lucky Egg, 15x Revives
3000 XP x 3, 5x. Rare Candy, 4000 Stardust, 3x Incense
3500 XP x3, 5x Ultra Balls, 8000 Stardust
4000 XP, 20x Mew Candy, 10,000 Stardust, 1x Super Incubator
You only get the rewards when you tap on them. So, if you want to crack a Lucky Egg or drop a Starpiece before you collect your XP or Stardust, that's your opportunity to double — or 1.5x — dip.
What's the best moveset for Mew?
Mew can learn Fast and Charge Moves of all types, making picking the best moveset equal parts math and feels. Mew won't be topping any attacker or defenders charts, so go for what the numbers say is best or your personal favorites.
Since, given the variety, it will take a ton of TMs to get what you want anyway, and it won't make a huge difference given Mew's stats, you can simply keep what you get. If you really want to try your luck in the TM lottery, go for something that works well against whatever you typically fight the most, and have fun with it.
Can you quest for Mew more than once?
Not so far. Once you finish your quest, you get your Mew, and that's it. Which is frustrating when its stats are... less than stellar.
Any Mew or Mythical Discovery Field Research questions?
If you have any questions about completing the Mythical Discovery quest or catching Mew in Pokémon Go, drop them in the comments below!
Master your iPhone in minutes
iMore offers spot-on advice and guidance from our team of experts, with decades of Apple device experience to lean on. Learn more with iMore!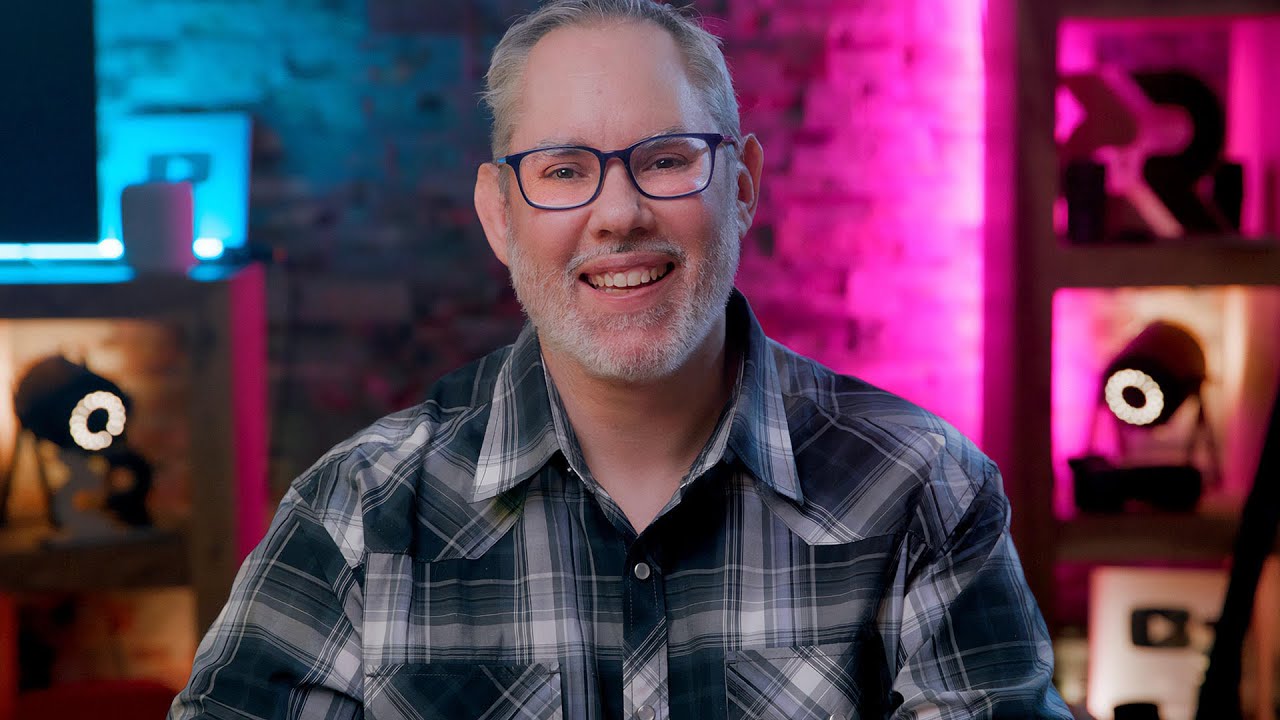 Rene Ritchie is one of the most respected Apple analysts in the business, reaching a combined audience of over 40 million readers a month. His YouTube channel, Vector, has over 90 thousand subscribers and 14 million views and his podcasts, including Debug, have been downloaded over 20 million times. He also regularly co-hosts MacBreak Weekly for the TWiT network and co-hosted CES Live! and Talk Mobile. Based in Montreal, Rene is a former director of product marketing, web developer, and graphic designer. He's authored several books and appeared on numerous television and radio segments to discuss Apple and the technology industry. When not working, he likes to cook, grapple, and spend time with his friends and family.