Best silicone bands for Garmin Vivosmart HR 2022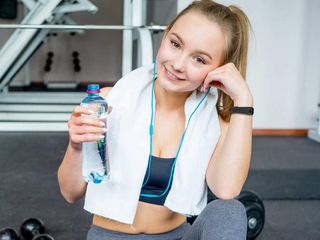 (Image credit: Wizvv)
You can't go wrong with one of the best silicone bands for Garmin Vivosmart HR when outfitting your fitness wearable. Silicone bands are sweat-proof, easy to clean, and affordable, which is why we put together this collection. These are the best silicone bands available for your Garmin Vivosmart HR so you can fully customize and make it your own.
Make it pop
Why you can trust iMore Our expert reviewers spend hours testing and comparing products and services so you can choose the best for you. Find out more about how we test.
Silicone bands are our favorite bands to work out with because they're waterproof, durable, and easy to clean. If you're curious about upgrading your Garmin Vivosmart HR, there are plenty of options to choose from, including the Garmin Lily and the Garmin Venu Sq. However, if your Vivosmart HR is working just fine, you can still spruce it up with one of these new bands.
We think the Oenfoto Silicone Band is one of the best silicone bands for Garmin Vivosmart HR because it comes in a variety of color options and includes some shades (like Violet) that you don't always see. It's made of high-quality silicone, is durable and comfortable to wear. If you travel often, make sure your Garmin Vivosmart HR stays safe and protected with one of the best travel cases for Garmin Vivosmart HR. Whatever you're looking for in your Garmin Vivosmart HR band, we've got you covered from A to Z. You can't go wrong with any of the excellent bands that made this list.
Get the best of iMore in your inbox, every day!
Nicolette is a freelance writer for iMore. She's been hooked on Apple products since she got the very first iPhone in 2007 and made the switch from PC to Mac in 2008 after inadvertently dousing her laptop with a hefty dose of water. A dedicated creative, Nicolette has had the pleasure of working with some of the top websites, studios, and brands in the industry throughout her career, and enjoys writing about all things: Apple, health, fitness, audio, and home. With over a decade of high-level experience as a health and fitness professional, Nicolette specializes in tech pertaining to the field. If she's not working, you can find her sipping a glass of wine, enjoying a concert, or hanging with her family.