Apple releases another update for the Apple TV, reset all settings before updating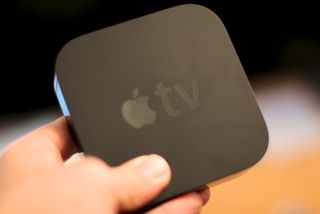 Apple has released another update for the Apple TV, this one is numbered 4.4.2. It appears that Apple has been having some strange problems with recent Apple TV updates with widespread reports of devices having to be restored using iTunes after the 4.4 and 4.4.1 updates. If you are already running version 4.4 or 4.4.1, Apple wants you to perform a system reset before updating to this latest version.
Once you have reset the settings, you can update the software in the usual way. Apple has issued an apology for this inconvenience and hopefully this will be the end of strange update problems for the latest Apple TV. Let us know if you update and how it works out for you!
Source: Apple (opens in new tab)
UK editor at iMore, mobile technology lover and air conditioning design engineer.
Just done mine without resetting the settings and it resets them anyway. Won't connect to my iTunes Library any more - but that's not unusual, been having problems like that for ages. Don't know what Apple have done, but when it first came out it worked brilliantly, ever since the first set of updates, it has never been the same. Almost never use it now because it is such a pain to get working.

Update once, resets settings. Applied some settings, then update again. Seems ok now. Bit of a hassle though to have to go through each setting again.
Would like to see some apps on here (to choose via an app store) like Sunday Ticket, HBO, Hulu Plus, etc. I might understand some not being here, but PS3 has more than a few. You'd think Apple could get it done if they wanted to. I'm guessing they might not want to in an effort to steer you towards itunes or to sell the next hardware version.

My update from 4.4.1 went without a hitch and didn't reset anything. I suppose I was lucky

If the updater resets the settings, why are we bothering to reset them before updating? ::confused::

Does resetting the settings also reset the WiFi connection? Just conscious that if it does, how will I then be able to update it!?

I ran the standard update process without issue. It reset the setting, but no big deal.

Had to do this three times, reset all settings each time and every time it showed the update again! Scared to switch it off now

Had to do this three times, reset all settings each time and every time it showed the update again! Scared to switch it off now

Mine reset completely. Using that stupid remote to find each character of my complex WiFi password was maddening. But the nice thing is, once it was on 4.4.2, once I turned on home sharing, I was able to complete the reset of the configuration with the Remote app on my iPad. Much easier to type on that thing!
Get the best of iMore in in your inbox, every day!
Thank you for signing up to iMore. You will receive a verification email shortly.
There was a problem. Please refresh the page and try again.