Apple TV gets Wiimote! [Jailbreak]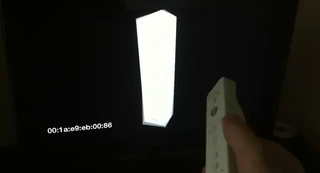 Developer Tom Cool has successfully brought Wiimote functionality to the Apple TV by activating a custom BT stack that uses Apple TV's built in Bluetooth. So far the demo only shows a virtual representation on screen which perfectly mirrors the movement of the Wiimote, however it shouldn't be too long before full Wiimote or even iPhone/iPod touch controlled gaming is brought to the Apple TV.
Are you excited for some Apple TV jailbreak gaming? Leave us a comment and check out the video below!
Get the best of iMore in your inbox, every day!
Your source for all things Apple
I wanna know how he customized the background on his Apple TV 2 like that! that looks sooo tight!

Just to quote the developer, the weather and background are "both main extensions that i've created. I'll release them in a couple of days"

Besides the fact that this is amazing, I think the name "Tom Cool" is so cool.

FULL Wiimote capabilities will not be brought to the Apple TV!
The Wiimote works off two types of wireless sensors (bluetooth and IR). Unless you find a way to connect the IR bar that comes with the Wii you will not have FULL Wiimote functionality that you experience when using the Wii itself.
Certain functions brought to the Apple TV YES! Full Functionality NO!

The Wii bar is nothing more than a series of IR lights. You can buy wireless Wii bars. Just use one of these.
http://www.monoprice.com/products/product.asp?cid=108&cpid=10830&csid=1083001&pid=5669&seq=1&format=2

So full functionality Yes!
You can also use two candles since they will emit IR light.