Chrome extensions will soon only be available through the Chrome Web Store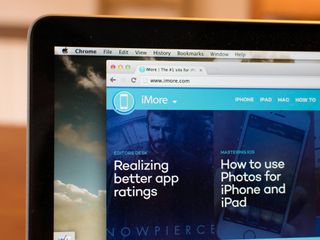 Google stopped the sideloading of Chrome extensions for Windows users back in May 2014, and only allowed them to be offered via the official Chrome Web Store. In July, that will be extended to all Windows and Mac users, in both regular and developer channels. Google stated that after Windows users started getting extensions just from the Chrome Web Store, the company saw a 75 percent drop in requests from customers to uninstall unwanted extensions.
Google added:
Google hopes this new enforcement policy will keep Chrome Windows and Mac users "safe from the reaches of malicious software developers."
Source: Google
I have been writing professionally about technology and gaming news for 14 years.
At last. Malicious was too malicious Sent from the iMore App

Riiiight. I'm going to wager a guess that this is more motivated by keeping Chrome extensions of out Microsoft's new Edge browser than reducing malware.

About time.. Plugin Virus's have been getting worse and worse.. cleanup, connect to Google Profile and it just auto-downloads the infection all over again.. That made re-infection with cloud based plugin's a snap .... heh.. yay for the future of cloud!
Thank you for signing up to iMore. You will receive a verification email shortly.
There was a problem. Please refresh the page and try again.