How to easily stream videos from your Mac to Xbox One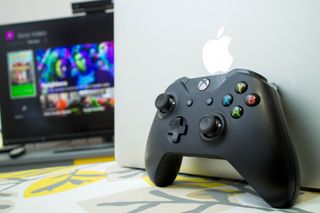 Have a lot of movies or TV episodes stored in your computer and want to watch them on your big screen TV? Here are the steps on how to easily stream those videos from your Mac to the Xbox One using this handy app from the Mac App Store called SofaPlay ($4.99 - Download now (opens in new tab). It's so easy and convenient, that I want to slap myself for not knowing about it earlier. We've got a full on guide available for you at our sibling site, Windows Phone Central. So head on over and check it out!
Get the best of iMore in your inbox, every day!
Editorial Director - High Yield
Getting his start writing about BlackBerry in 2008, Adam is the Editorial Director of High-Yield content at Future. Leading an outstanding team, he oversees many of the articles the publisher produces about subscriptions and services – VPN, TV streaming, and antivirus software. From buying guides and how to watch content, to deal news and in-depth reviews. Adam's work can be seen on numerous Future brands including TechRadar, Tom's Guide, T3, TTR, Android Central, iMore, and Real Homes.
This doesn't seem to work for iTunes purchases. Is there a simple workaround?

Thank you for this! It makes it so much better than what I had been doing! I had my Apple TV plugged to the back of the xbox and would use the tv function. Now I can hook my actual satellite box back to the xbox and stream my movies with this new way!

Is there one that will work with the PS4? I don't want to spend the money on a device like that to do just one thing.

I'd recommend using media server apps, personally, I downloaded ArkMC for Mac. It streams my media to different devices without any other devices, cabels etc.

This might be a good option as I have an Xbox One and Apple TV but somehow my late 2013 Retina MPB is still clunky about always streaming audio over AirPlay to my ATV =P