iOS 5 shows evidence of 1080p video, will it come to iPad and Apple TV?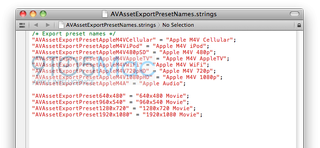 If you have an iPad running iOS 5, it looks like you can now sync 1080p videos. Previously, iTunes would refuse to sync 1080p video to iPad, and it still won't sync to an iPhone or iPod touch. However, since the Apple TV also runs iOS, could we be seeing support for 1080p in the near future? Will iTunes begin to support 1080p movies? Will our bandwidth?
A string has also been spotted in the iOS 5 SDK which seems to allow 1080p video-exporting to iMovie, Photos and third-party apps. Does this confirm the rumour that the iPhone 5 will have a 8MP camera which may support 1080p video recording? May the iPad 3 get a better camera too?
What do you think?
Writer for iMore, YouTube Vlogger, and Host for [TEChBrits]
It doesnt seem like Apple would just update the Apple TV to suddenly support 1080p, I would assume that they would wait for the next release and say the A4 can't handle it due to "hardware limitations."

I'm sure Apple will have something under their sleeve

1080p and external usb hard drive support are the only things missing from the apple tv

maybe the iphone 5 will record 1080p video

don't really care about ipad or appletv. Just get me the new iphone 5.

The current silicon in the iPhone 4 can already handle 1080P... It's a question of the software.

SWEET!!! I would buy an Apple TV 3rd gen. for only that feature. Not that I rely on Apple for my vast array of 1080p movies and other content. :D
Get the best of iMore in in your inbox, every day!
Thank you for signing up to iMore. You will receive a verification email shortly.
There was a problem. Please refresh the page and try again.