Skype for Mac updated to 7.1, brings Yosemite support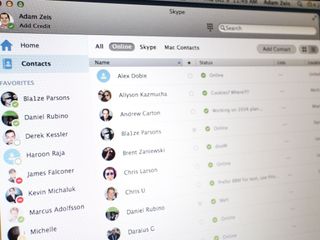 After receiving a quick design update just a couple of weeks ago, Microsoft has just released another update for Skype, bringing the program up to version 7.1 with support for OS X 10.10 Yosemite.
Besides support for Yosemite, the update is relatively minor, bringing bug fixes along with an enhanced group profile, which Microsoft says will make it easier to copy a link or leave a group conversation.
If you're already running Skype, you can check for the update by opening the Skype menu on the Menu Bar and selecting "Check For Updates."
What do you think of Skype 7.1? Shout it out in the comments.
Source: Skype Blog (opens in new tab)
Get the best of iMore in your inbox, every day!
Nice, but I am starting to see apps not compatible in the update tray. I am not sure if you covered this, but 1Password will not sync between the MacBook, and your other devices. It can be done WiFi, but you cannot download the latest version unless you have Yosemite installed. There are other issues where customers have to pay for it again. I am waiting for some apps to be compatible with Yosemite before installing it.