Steve Jobs says Keynote '11 will have AirPlay capabilities to Apple TV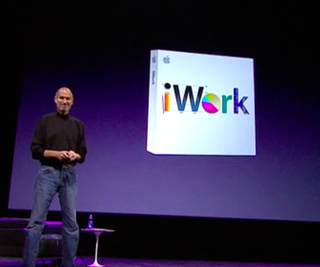 According to TUAW, Steve Jobs has replied to yet another email in which he indicates that Keynote '11 might have a nice new feature: AirPlay streaming to Apple TV.
The email to Jobs went as follows:
Jobs' reply:
If you recall, the Back to the Mac event, Jobs never made mention of the iWork '11 suite. With iOS 4.2's AirPlay and the Mac App Store set to distribute iWork to desktop the same way the iOS App Store does for iPad apps today, the timing sure seems right. Maybe even for an iPhone version of iWork?
[ TUAW ]
Get the best of iMore in your inbox, every day!
Meanwhile Apple TV only receives audio from iPhone and iPad (iOS 4.2 GM1). What a weird thing.

You know, maybe I'll start believing when Airplay is on TVs and projectors themselves, without the benefit of an AppleTV. Airplay audio is appearing speakers, but when are the video devices coming out?