TiPb TV 15: Is Apple TV worth it?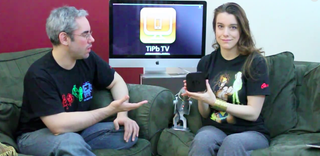 Is the new Apple TV worth $99? Now that it has reached that magic price point it's a question we're being asked more frequently than ever. Being part of the iPhone, iPod touch, and iPad iOS family means it just works with the devices you already have but being part of Apple means it doesn't work at all with other devices and formats. Does the good outweigh the bad? That's the topic for this episode of TiPb TV!
Rene and I go over the basic hardware (HDMI yes, component or anything else, no!), content services like Netflix (US and Canada only but expanding), iTunes (TV Show rentals are US only), and YouTube, as well as streaming your own content from Mac or Windows via Home Sharing and now with iOS 4.2, your iPhone, iPod touch, and iPad content via AirPlay. There's still no word on Hulu for Apple TV, and no support for AVI, MKV and other file formats... unless you Jailbreak and install XBMC.
So is the new Apple TV worth $99 of your hard earned money? Watch the video above and let us know what you think in the comments!
Get more iMore in your inbox!
Our news, reviews, opinions, and easy to follow guides can turn any iPhone owner into an Apple aficionado
Senior Editor at iMore and a practicing therapist specializing in stress and anxiety. She speaks everywhere from conferences to corporations, co-host of Vector and Isometric podcasts, follow her on Twitter @Georgia_Dow and check out her series at anxiety-videos.com.