You can now use Apple TV universal search to pick out favorite content from CBS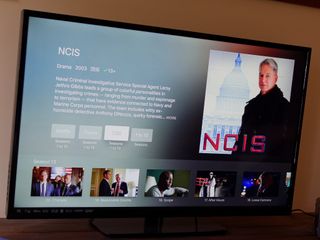 CBS has joined the wagon of providers who have tapped into the universal search APIs on Apple TV. Those of you who rely on the app for content will now be able to pick out your favorite listings using text and Siri search. This will enable the network to show up on fourth-generation Apple TV in search results, even if the app is not installed, as opposed to restricted listings for iTunes, Netflix and Hulu.
Siri on the Apple TV is a really handy feature, which allows owners of the box to search for content anywhere on the OS. The system relies on the likes of Hulu and iTunes, but will now include the CBS catalog. It's positive to see more third-parties take Apple's APIs and implement support to make lives that much easier. Recently, Watch ABC and Disney both added support for universal search.
Million players have downloaded it in the past few days, added the part of the player base, it plays in the browser under "Slither.io". We tested the app for iOS, Android and the browser. http://gamecheatsforfree.org/slither-io-hack/
Thank you for signing up to iMore. You will receive a verification email shortly.
There was a problem. Please refresh the page and try again.