Does your high school or college student need a MacBook?
Get them started off on the right foot!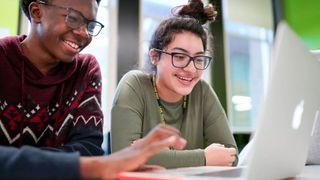 (Image credit: Apple)
In this day and age, every student needs a good laptop in order to stay ahead of the game, or arguably, just to keep up. In the era of online and remote learning, cloud collaboration, electronic submissions, and digital libraries, and student who doesn't have a solid computer is going to struggle.
The biggest single choice to make is Mac versus Windows. But the crux of both is the same, you're student is going to get portable computing so that they can take notes in class, tackle assignments, and study for tests, all the while remaining connected socially with their friends and the world around them.
However, some people, perhaps rightly so, think that MacBooks are a bit pricey and that the smarter purchase is a cheap Windows machine. So why should you push the boat out and opt for a more premium MacBook? Here's the rundown.
But why a MacBook?
MacBooks are well-built and always a very good option for students. The current lineup, from the older but nicely priced M1 MacBook Air to the incredible powerhouse that is the newest 16-inch MacBook, will be extremely capable of completing any academic task.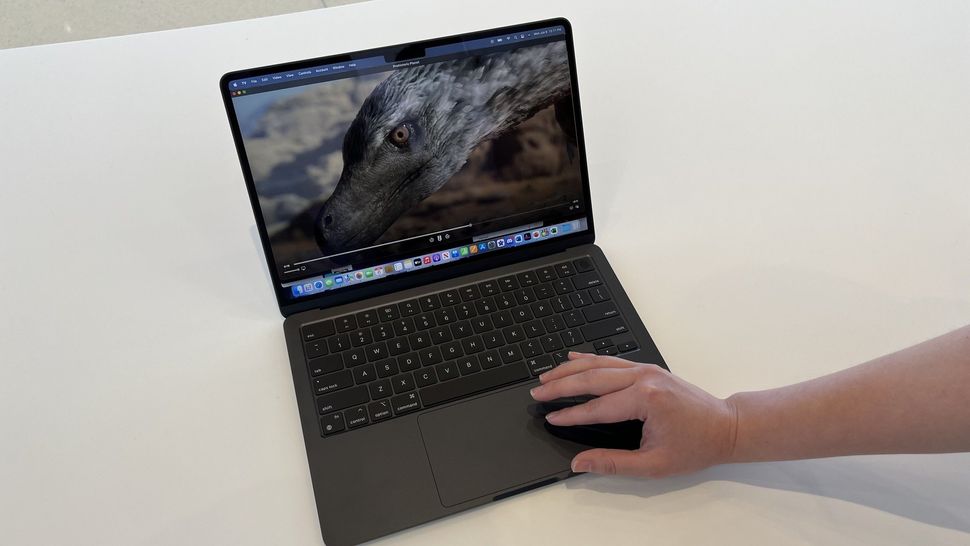 One of the biggest reasons to opt for a Mac for students is the operating system - macOS. Apple makes sure that its operating system runs well on all the machines that it sends updates to, so you can be sure that it'll be supported for a very long time. In fact, MacBooks are well known for their longevity - our own editor-in-chief has been using his MacBook Pro Retina model since 2012. A Mac might be more expensive when you buy it, but it'll probably last double the lifetime of most Windows laptops with ease.
Software support on macOS is also excellent. You'll be able to use Microsoft's line of productivity software in Office 365, or Google's collection of apps, but in many cases, you might not want to. Apple's suite of productivity apps, known as 'iWork', is stellar, containing the personal favorite word processor of this writer, Pages, and her lesser-used but equally brilliant sister programs, Keynote, and Numbers.
There's also a host of third-party Mac apps that are great for students. For example, there's Ulysses for creative writers, note-taking apps like Agenda, and unique calculators like Soulver. The built-in web browser, Safari, is a fast and solid option, but you can always install Google Chrome or Firefox if you're so inclined. Even Microsoft makes a browser for Mac, Edge.
For those who need more niche app support, macOS is the platform of choice for some of the top music, video, and photo editing software. For budding music producers, Apple's Logic Pro is an industry-standard Digital Audio Workstation (you may hear it being called a DAW), and, of course, works brilliantly on Mac. Video editors can opt for Apple-made Final Cut Pro, but support for other powerful editors like Adobe Premiere Pro and DaVinci Resolve is also strong. Photo editors will love the more powerful version of Adobe Photoshop that Mac gets, although free options like GIMP run well too. Mac is the platform of choice for many in the creative space, and if your young student is looking to start their journeys in this sector, then a Mac is, without a shadow of a doubt, the best option.
Another key strength of Mac is its interconnectivity with the rest of the Apple ecosystem, called Continuity. For students who love their best iPhone, they'll find they're able to work on their papers with mobile versions on Pages, and then pick up where they left off on their MacBook. You can receive messages from iMessage on your MacBook, so you don't have to keep your iPhone close by.
Remember as well that MacBooks can be bought with an education discount, so students and teachers can get a nice 10% off their purchase. On top of this, there's also the Apple back-to-school promo, which this year gives you a $150 Apple gift card with purchase of a MacBook Air or MacBook Pro.
Ok, so Mac is great. But which MacBook will be best for my student?
It's worth first making some ground rules as to what a student needs in a laptop, and how it fits with their needs. First off, it needs to be light and slim, so that it fits into one of the best laptop bags for back to school. It'll need to be sturdy so that it survives being tossed into said school bag. The screen should be at least 13-inches (diagonal), so there's ample space for research on multiple browser tabs and writing papers. Every MacBook fits these criteria, so any of them will be a great option for a student.
The cheapest MacBook in Apple's current lineup that fits these criteria is the now three-year old MacBook Air, which will be more than adequate for most students. 2020's MacBook Air blends power and portability in a slender aluminum chassis, bringing a nicely sized 13-inch screen and solid keyboard to the table. In addition, it only weighs 2.75 pounds and is 0.63-inches at its thinnest - it's a laptop that will easily slip into any backpack. With the education discount, Apple charges just $899, plus you get the $150 gift card during back-to-school season, so it's like paying $749.
While by no means the most powerful MacBook in Apple's lineup, it's plenty for most tasks that typical students will encounter. The dual-core M1 processor is more than enough for writing papers, researching on the web, and messaging with friends. The 8GB of RAM in the base model is almost enough but it's well worth upgrading to 16GB to make all those browser tabs run better.
It's worth bearing in mind that the 2020 MacBook Air is over three years old now. If you want something more future-proof, we'd recommend 2022's 13-inch M2 MacBook Air or the 2023 15-inch M2 MacBook Air. This chip is even more powerful than the previous generation and has a completely redesigned body. While the MacBook Air 2020 is a very proficient machine, if you have the budget, we'd recommend getting one of the M2 models. The 13-inch M2 MacBook Air is just $100 more than its predecessor.
For that $100, you'll get a machine that will potentially last slightly longer, with its newer M2 chip, and new design. The M2 MacBook Air is more powerful than its predecessor, and students will find that it plows through everyday tasks with even more ease than the 2020 MacBook Air. In terms of specs, its well worth the extra, having all the same positives as the older model with some new strengths.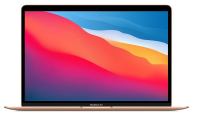 The MacBook Air 2020 is still an excellent machine in a very svelte package. It's slim, light, and powerful enough for most students, filling their needs as a portable computer.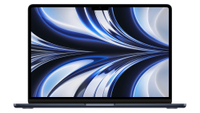 Apple's newer 13-inch MacBook sports a more modern chassis and a more powerful chipset, featuring everything most students could want in a laptop.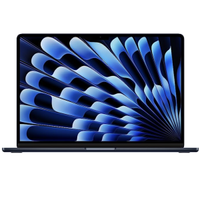 Need more screen real estate? The 2023 15-inch MacBook Air is bigger than its little sibling but has the same great internals and lightweight form factor.
My student says they need more power.
For some students, the MacBook Air might not be enough. Students studying video production, music creation, or photography will need a more powerful laptop and one that can take them to higher education. We should mention that we're going to get a little techy here, so feel free to jump ahead if you just wanted to know what kind of laptops these disciplines should go for.
Why do these subjects need more power? It's simple: the programs you need to edit photos and videos and create music are power-hungry apps. Let's look at the most demanding of these subjects—video production. One of the most used video editors in the industry is Adobe Premiere Pro, and its system requirements make the MacBook Air shake a little. At a minimum, it needs 8GB of RAM and, more importantly, 2GB of GPU RAM. In its simplest terms, GPU RAM (or Graphics RAM) is what the MacBook uses to process video. Even then, minimum requirements are just that - a minimum. For a smooth experience that will make working easier, a student will need more RAM and GPU RAM in their MacBook.
In this case, it is worth explaining the current Apple chip lineup - because looking at the recommended specs of the programs your student will be using and then lining them up with the specs of the MacBook lineup can be confusing. At the moment, Apple's current lineup utilizes the M2, M2 Pro and M2 Max. These chips share the role of a traditional processor and graphics processor and the MacBook's RAM. So, at a minimum, a student studying video editing will need a MacBook with 16GB of RAM.
What MacBooks are better for a video editor?
Students studying video editing will need the most power they can get their hands on, and thankfully, there are some great options available. The 13-inch MacBook Pro M2 is a great entry-level option. It's a very powerful machine, and when equipped with 16GB of RAM will be more than capable of running all the video editing software that a student might need. In addition, if a student course needs the Final Cut Pro app, you can add that when configuring the laptop at Apple's website for a little extra.
College students majoring in video editing may need more power. In this case, the more expensive MacBook 2023 will be more than enough. The M2 Pro chip will handle video editing exceptionally well, the base model comes with 16GB of RAM. Upgrading to 32GB may be a good idea for students who know they'll also be doing 3D work, but the base model should suffice for most.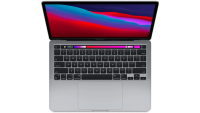 Video editing high schoolers need more than the Air, but not as much as some of Apple's more expensive MacBooks. The 13-inch M2 MacBook Pro offers incredible performance and some great RAM options. 16GB would likely be the best option for a MacBook that will last.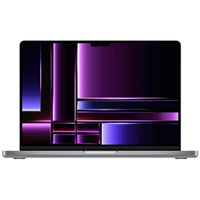 14-inch or 16-inch M2 Pro/Max MacBook Pro 2023
In college or university, you will want an even more powerful MacBook. In this case, the MacBook Pro 2023 is a great choice. The M2 Pro is super powerful and comes with 16GB of RAM in its base configuration. The 14-inch is great for portability, but the 16-inch will give you the bigger and better screen - for a little extra cost.
Ok, how about photo editors?
Photo editors won't need as much power as video editing students, but they'll still likely need more than the Air. These students will be editing large image files with adobe Photoshop which doesn't need as much graphics power, but Adobe recommends at least 16GB of RAM. Much like the video editing student, the photo editor will need the MacBook Pro M2. It's also worth grabbing an extra monitor on the side as well - especially one of the best USB C monitors, or even an option from the best 4K monitors for Mac. An extra monitor will give you some extra screen real estate over the 13-inch screen in the MacBook, making close-up photo editing that much easier. We'd go with 27-inch for the best mix of screen size and space efficiency.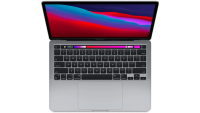 The M2 MacBook Pro is an excellent option, but for a different reason to the video editors. Again, you'll need the extra oomph of the M2 chip, and it's worth opting for 16GB of RAM. If you're editing massive files, then going for the 24GB RAM may be an idea - but you'll also have to pay for it.
Music production students, what will they need?
Music-producing students will unlikely need much graphics processing but will need more on the RAM front. For high school students editing music, 16GB of RAM will suffice, but college students and their multi-layered production numbers will need even more. For both, the M2 MacBook Pro will more than suffice, although college students will want to max out the RAM option to 24GB.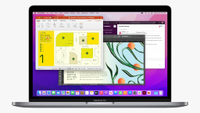 To run your DAW (or Digital Audio Workstation), you will need a mighty amount of RAM. For most, the M2 MacBook pro with 16GB should be enough, but if your music timeline looks a lot busier, then a jump-up to the 24GB option might be better.
Will these machines last?
MacBooks last a long time - I am currently typing this out on my five-year-old MacBook Pro, which I am only now considering upgrading. Apple has supported its machines for a long time with software updates, and the excellent build quality of these machines means they stick around longer than something made of plastic. So a MacBook will not only last a student through years of high school but likely long into the rest of their academic career. To discuss my MacBook experience again, my high school MacBook Pro from 2011 lasted me through three years of high school and then a further four at university. So while a MacBook is not for life, they stay beyond the wildest dreams of its competitors.
Those prices...
Ah, so you've just looked up the prices of the MacBook lineup. There is no getting around the issue - MacBooks are expensive. If you're looking to get a MacBook for a student and want to save a little money, it may be worth looking at an Apple refurbished machine.
They may not be the most recent models, but they are slightly less expensive than something newer. So while you might be able to save some more by going on eBay and buying a second-hand laptop, when you buy from Apple, you're going to get a 'like new' experience at a bit of a discount.
Refurbished items arrive with complete documentation, and every unit has been rigorously inspected to meet Apple's quality standards. Getting a refurbished Mac is a lot like getting one brand new. If you're so inclined, you can get an AppleCare protection plan with an extended warranty, just as you can with a new Mac.
However, we strongly recommend that you not go back farther than 2018 models when buying your student an older MacBook. The reason is because macOS Ventura will only be supported on 2018 or newer models.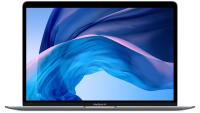 You might not get the latest and greatest machine, but you'll save some money and still get the same 'as new' experience as a brand-new model. You can also rest easy knowing that it's been looked over by Apple, so there won't be any issues with your laptop.
Wrap up
A MacBook can be an important tool for any student, even over standard laptops. They may be expensive, but these are machines that could last not only through high school but through college and beyond.
A MacBook is the whole package—unlike a tablet, you won't have to grab a keyboard case to add in a physical typing surface, and you'll generally get something more powerful than your average iPad or competing tablet. They may not be as portable, or potentially as flexible as something with a touchscreen and Apple Pencil support, but the power and increased screen size you get in return are well worth investing in, particularly for students looking for something they can type up research papers and do research for homework.
Hopefully, we've answered all your questions, and you can make an informed decision on whether to buy a MacBook for your student. If you're looking to create a comfortable space for your student, then make sure you take a look at our best dorm room desks and grab them a chair from our budget chairs and where to buy them list.
Master your iPhone in minutes
iMore offers spot-on advice and guidance from our team of experts, with decades of Apple device experience to lean on. Learn more with iMore!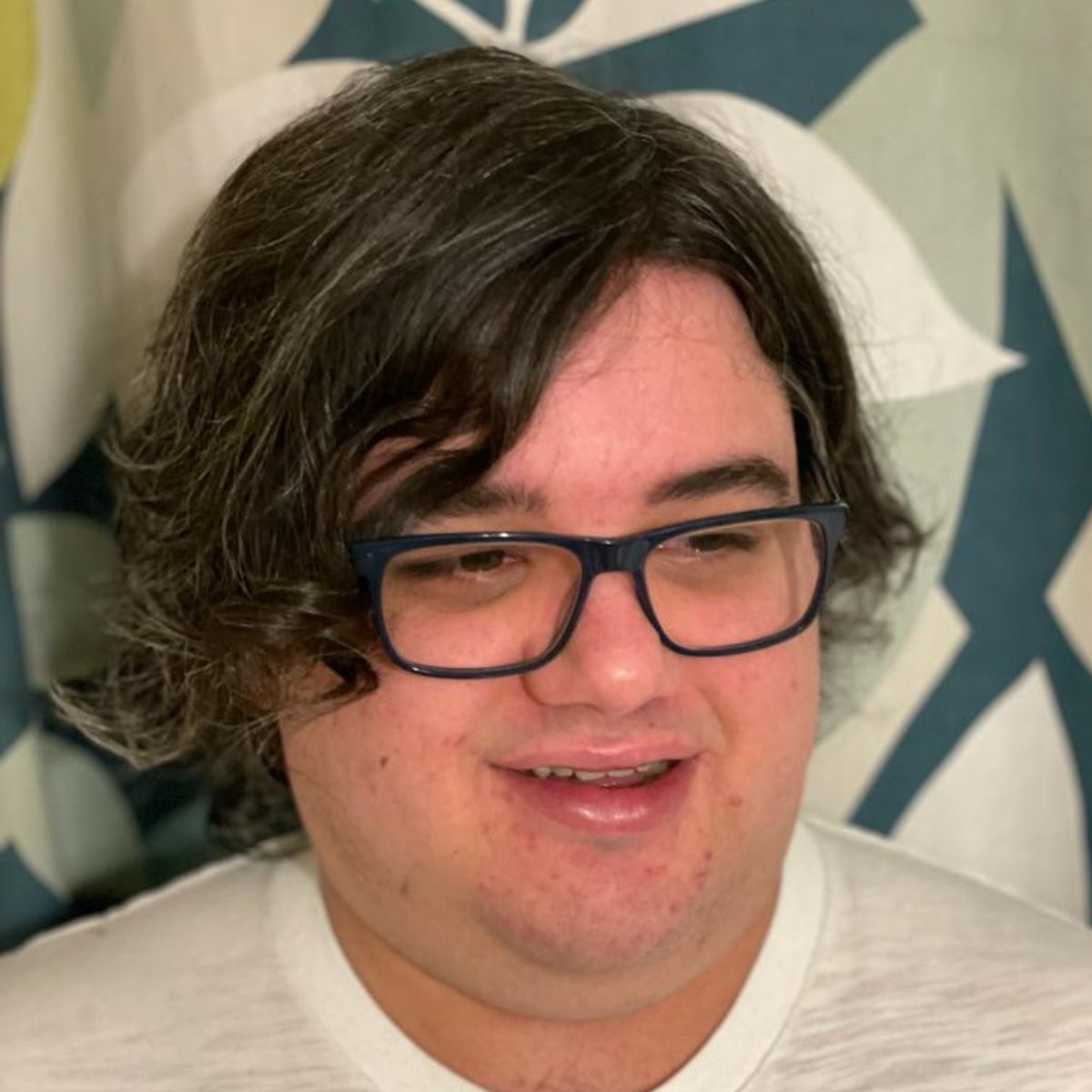 As iMore's Senior Staff writer, Tammy uses her background in audio and Masters in screenwriting to pen engaging product reviews and informative buying guides. The resident audiophile (or audio weirdo), she's got an eye for detail and a love of top-quality sound. Apple is her bread and butter, with attention on HomeKit and Apple iPhone and Mac hardware. You won't find her far away from a keyboard even outside of working at iMore – in her spare time, she spends her free time writing feature-length and TV screenplays. Also known to enjoy driving digital cars around virtual circuits, to varying degrees of success. Just don't ask her about AirPods Max - you probably won't like her answer.