iPhone 6 and Apple Watch keynote now available on iTunes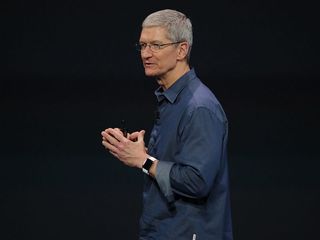 Want to relive all the moments from yesterday's event? Apple already posted the keynote on its website, but if you'd rather download the event, you can now do so from iTunes and watch it at your convenience.
Along with the launch of the iPhone 6 and iPhone 6 Plus, yesterday's keynote saw the introduction of Apple Watch and Apple Pay, a new NFC-based payment system that features one-touch authentication.
The clumsiest man in tech.
Awesome Sent from the iMore App

Wow seems to be the first keynote in a long time that wasn't uploaded the same day. Sent from the iMore App

Reliving it would mean freezing, restarting, cutting to the truck's color bars, and a translator overlaying the main audio track whether requested or not. I hope the versions posted are better than that :) Sent from the iMore App

I watched on apple website after the event was over (couldn't watch it live it kept crashing) and it was flawless. Sent from the iMore App
Thank you for signing up to iMore. You will receive a verification email shortly.
There was a problem. Please refresh the page and try again.