Cyber Monday Pokémon deals 2020: Toys, video games, trading cards, shirts, and more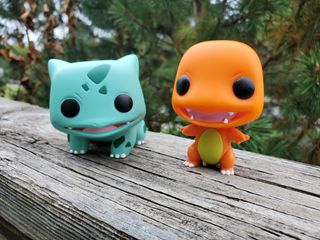 (Image credit: iMore)
I've been in love with the Pokémon franchise ever since I was first introduced to it in elementary school. One of the things that makes Pokémon so universally loved is that it spans several different categories. You can find Pokémon clothes, cartoons, video games, trading cards, collectables, toys, and more. Luckily for us, several awesome Pokémon items are on sale for Cyber Monday.
Since there are over 800 Pokémon, it can sometimes be challenging or expensive to find merchandise depicting your favorite characters. With the holidays approaching fast, you can snag some sweet discounted gifts for others or get something nice for yourself.
Best Cyber Monday Pokémon deals 2020
We've combed through the Black Friday and Cyber Monday deals to find the very best discounted Pokémon items. See what catches your eye.
Black Friday Pokémon Deals 2020
There are so many fun Pokémon items to keep an eye out for during this year's Black Friday deals. Good luck finding all of the cool Pokémon video games, clothes, toys, and gear that you want to buy.
Interested in finding some other things on sale during Black Friday? Check out the best Black Friday Instant Pot deals, or learn more about Best Buy Black Friday.