Nintendo Switch: The Ultimate Accessory Guide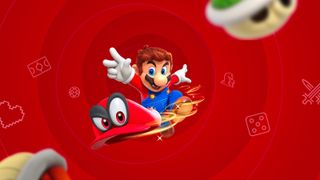 Like all consoles, the Nintendo Switch has a wide variety of accessories and skins available for you to purchase. With so many flooding the market it could be difficult for you to find the best option. We're here to show you all the best products and best prices for the accessories you need. Not only that, but we'll even tell you why you might want these accessories in the first place!
Everything you need to know about amiibos
Amiibos are the exclusive to Nintendo Switch that gives it a wonderful twist. If you're not sure what else they do besides be super cool collectibles, here's everything you need to know!
Deciding which necessities are best for you
Your Nintendo Switch comes with a few goodies in the base package, but you might want to take a better look at them before purchasing. Here we'll help you decide the best controllers, cables, and grips for your Nintendo Switch.
Accessories you might want to add to your collection
While these items won't make or break your Nintendo experience, they surely will add a positive note to it. From learning which stand is the best for you to find the perfect headset, we've got all the best add-on experiences you need to try out.
Find the best protection for your device
Protecting your Nintendo Switch will cost a few extra dollars, but it will be worth every cent. You'll spend less money putting contingency plans on your device than you would be replacing the entire thing in the event of a disaster. Better safe than sorry!
Decorating your device and trying new things
Now that you've got all the basics and add-ons, its time to make your console as beautiful on the outside as it is on the inside. First, you want to make sure you know how to safely disassemble your Nintendo Switch and then you want to get down to the glamorous upgrades that await you!
Updated November 2018: This guide has been updated with the latest recommendations and guides for buying Nintendo Switch accessories.
Get the best of iMore in your inbox, every day!
Essa Kidwell is an expert in all things VR and mobile devices who can always be found with an Oculus Go, a Pixel 2, and an iPhone 7+. They've been taking things apart just to put them back together for quite some time. If you've got a troubleshooting issue with any of your tech, they're the one you want to go to! Find them on Twitter @OriginalSluggo or Instagram @CosmeticChronus.