Smash Hit: Top 10 tips, hints, and cheats to help you achieve your best distance yet!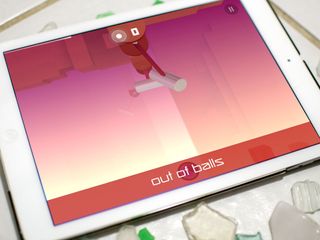 In Smash Hit you're tasked with getting through the game unscathed by smashing through glass and other obstacles. You're given a set number of balls in the beginning but it's up to you to collect more along the way. If you run out, game over. Timing and strategy are key in Smash Hit and that's where iMore comes in. Here are our top 10 tips and tricks to earn your furthest distance ever!
1. Crystals are number one priority
In Smash Hit when you run out of balls, the game is over. Crystals are what replenish your stash of balls so be on the lookout for them. For each one you successfully smash, you get three balls. If you get a streak of 10 crystals in a row you'll activate multiball mode which automatically shoots out two balls at once, but only docks you for one at a time.
Definitely make sure you look out for pyramid crystals since those give you 5 more balls instead of the standard 3.
2. Two balls max rule
Two balls are enough to smash through almost any obstacle that stands in your way. Single panes of glass almost always can be destroyed with one, no matter how big they are. Larger blocks may need two in order to make an opening large enough for you to fit through. Waste not, want not. It's super important to make sure you're conserving balls whenever you can.
3. Save infinite ball rounds until you really need them
Infinite rounds are extremely helpful when you're running low on balls. Many times it can be the difference between getting a game over and continuing on to rack up lots of balls. I find them extremely useful when you have to take a hit and lose 10 balls on certain obstacles like lasers. Keep using them over and over and you won't actually lose any of your own balls.
4. Aim for strings
Every once in a while you'll see objects like blocks of glass dangling from strings. Don't waste balls trying to blast through them. Just aim for the string and they'll simply fall down, and you only burned through a single ball to do it.
5. Timing is key
In Smash Hit how you time your balls is everything. For instance, when you face windmills, two balls always do the trick but you have to wait until you're extremely close. Almost right on top of the windmill. Then rapid fire two balls off. This gives you just enough time to slip through, and that's all you need. You also won't burn through any time boosters this way.
6. Leave certain sliding objects alone
Some sliding objects that move back and forth or rotate aren't ever actually in your way. That means there's absolutely no reason to waste balls on them. Just leave them be and you'll pass by them unscathed without wasting a single ball.
7. Closeup shots
This goes along with tip number 5. Sometimes it's better to wait until you're right on top of an object to blast it. This typically means there's more power behind the shot and an object may require less physical balls. This also applies for items that are dangling and swinging. A closeup shot may be enough to throw it of its course long enough for you to pass by.
8. Improve your checkpoint standings
If you are ever having a hard time advancing to another checkpoint, try going back one. You'll notice that you start at a checkpoint with however many balls you had when you passed it last. If you had a very low amount, it can make it extremely difficult to advance. Instead, go back and focus on racking up tons of balls. That way it saves over the last time you passed the checkpoint with your new ball count. Then if you die trying to advance you at least have some extra balls in your arsenal to go to battle with.
9. Restart levels when you need to
If you're doing badly there's no point in continuing the level. Just pause the game and restart from the last checkpoint. This is especially useful if you mess up early on and don't want to continue on.
10. Aim and loft balls from afar
Some people don't seem to realize you can loft balls. Wherever you tap on the screen is typically the max height your ball will reach. If you see crystals off in the distance that are huddled together, start lofting balls early. It takes some practice to become good at lofting balls but it's possible. It also means you can rack up balls faster and from further away, which is a great skill to have.
Your tips?
If you've been enjoying Smash Hit, what tips and tricks do you have to offer? Let me know in the comments as well as what your current best distance is!
Master your iPhone in minutes
iMore offers spot-on advice and guidance from our team of experts, with decades of Apple device experience to lean on. Learn more with iMore!
iMore senior editor from 2011 to 2015.