Nintendo Switch games: The ultimate guide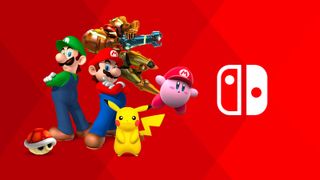 From beginners guides to tips and tricks we've got everything you'll need for all the games you want to get lost in. When you're done reading up on everything you need to know about your favorite game make sure you check out the list at the bottom of this article. Down there we'll show you all the games available for your Nintendo Switch that you might not know about. See if anything catches your attention and pop back in later to see if a guide has been added regarding what you picked!
First things first
You need to get down the basics of what it means to own Nintendo Switch games. From knowing better than to download a broken emulator, or having all the warnings before you try and return a game, make sure you are well versed before continuing on.
Working on a budget
Not all of us can pour tuition-priced bottles of wine into a hot tub like Beyoncé. If you're on a tight budget but still want to get new games for your collection you've got nothing to fear. We've found all the best games that range from the price range of twenty dollars to free.
The best of the best
If you've got a specific type of genre that you like more than the others we know just the games to get your fix. Find your favorite type below and treat yourself!
Did you beat your favorite game?
Alright, so you finally caved and bought Breath of the Wild from the eShop after it won Game of the Year of 2017. You fell in love but... now it's all over. What do you do?! Well, you check out these games that are just like your favorite titles is what you do!
Suit up for the occasion
Gaming doesn't always have to be something you do sitting on a couch by yourself. Here we've got the most physical games for your Switch and which ones are the best to share with your sweetheart. Then there's my favorite: How to get absolutely hammered with your friends The best drinking games to play with the Nintendo Switch! (Make sure you have screen protectors!)
Everything you need to know about your favorite games
This game is the quickest way to ensure alliances and make enemies out of your friends. Take on the infamous Rainboc Road in Mario Kart 8 and see if you can place first in the race!
Legend of Zelda: Breath of the Wild
2017 Game of the Year award winner and for a reason. Legend of Zelda has been a title that has dominated in popularity throughout the generations. From Parents to Grandchildren, people all around the world know who Link and Zelda are. In this game, they tackle new mechanics for survival, the same amazing puzzles and a whole new set of beautiful graphics.
Nothing screams mindless fun more than Minecraft does. Here you can loose yourself for hours in the blocks, zombies and face biting spiders. Embark on your adventure to build your own home and, as always, survive!
Splatoon 2 is a crazy popular third-person shooter for the Nintendo Switch. From super cool characters to even cute Amiibos, this game has captured the attention of a lot of people. Read all about it here to see why!
Get your craft side ready for this Nintendo Adventure where you create your own gear. With Nintendo Labo you'll be making your own controllers to use with specific game. Half of the fun is in the construction itself. Then to watch your creations come to life is one of the purest forms of amazement there could be. Try it out for yourself!
The game you're looking for not listed above? The Switch has a much larger catalog now than when it first launched. Whether it's Crash Bandicoot, Wolfenstein, or anything in between, we've probably got you covered.
Anything we missed?
Do you have any Nintendo Switch game tips we didn't mention? Is there a game you'd like to see covered? Sound off in the comments below.
Get more iMore in your inbox!
Our news, reviews, opinions, and easy to follow guides can turn any iPhone owner into an Apple aficionado
Essa Kidwell is an expert in all things VR and mobile devices who can always be found with an Oculus Go, a Pixel 2, and an iPhone 7+. They've been taking things apart just to put them back together for quite some time. If you've got a troubleshooting issue with any of your tech, they're the one you want to go to! Find them on Twitter @OriginalSluggo or Instagram @CosmeticChronus.