Best Heavy Duty Cases for iPhone XR 2022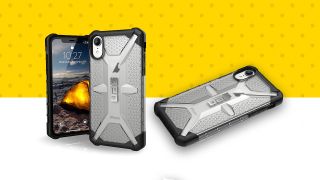 (Image credit: iMore)
If you have butterfingers like I do or work in an environment that can be hazardous to your phone, you might be looking for an iPhone XR heavy-duty case. Personally, I prefer a regular iPhone XR case over the bulk of a rugged case in my day-to-day life. But if I'm doing something more adventurous than usual, or I've used up my AppleCare+ incidents, you can bet I would slap on an iPhone XR heavy-duty case.
Which iPhone XR heavy duty case should you buy?
Regardless of your case budget, there is a protective case on this list for everyone. So how do you do choose? Keep in mind that the bulkier the case, the more protective it's likely to be. You'll need to balance your need for protection with your desire for a lighter case.
When I'm going to be in a situation where I know a drop might be more likely, such as on vacation where I'm taking my phone out of my pocket frequently for photo opportunities, I'm most likely to put a Speck Presidio Grip on my iPhone. I prefer a slimmer design, and this one is fairly slim while still offering some serious protection. It doesn't hurt that it comes in such attractive colors. For me, this is a step up in protection from my usual slim cases.
If protection matters above all else, I'd go old school: the OtterBox Defender. It's almost like putting two cases on your phone, a hard inner shell for solid protection and a softer outer shell for a bit of give in case of drops. The holster is removable, so you can use it or not. Thank goodness this model doesn't come with the built-in screen protector; those often interfere with touchscreens. Since this case is screenless, you can use any iPhone XR screen protector you like, one that doesn't decrease the functionality of your phone. Price-wise it sits about in the middle; what you're paying for isn't style or looks; it's heavy-duty protection.
Looking for a different sort of case altogether? We've got you covered with the best clear cases for iPhone XR and the best cheap cases for iPhone XR.