Best Magnetic iPhone XR Cases in 2022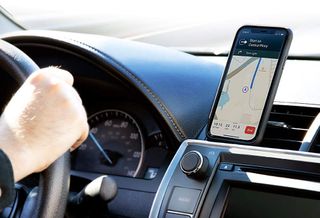 (Image credit: Case-Mate)
Yes, you could always add a magnetic sticker onto the back of your existing iPhone case to make it magnetic, but that's no way to treat your beautiful, high-end phone! Opt for a sleek case with a magnet already included to make life easier and maintain the elegant look of your iPhone XR.
A Question of Cases
Whatever your style or budget, there's a great magnetic iPhone case for you on this list. I'm partial to the Mous Limitless 2.0 (opens in new tab) because it has endless customization possibilities and it's easy on the eyes. The optional magnetic card clip and strategic placement of the internal metal plate to allow for wireless charging are also huge perks.
The Case Mate Tough Grip (opens in new tab) with its 10-foot drop protection and grippy edges is also tempting if, like me, you're a bit of a klutz. If you want to show off your iPhone XR's bright color, the JIDUO (opens in new tab) clear case's oblong metal ring adds functionality and security without compromising design.