Best Waterproof Cases for iPhone XS Max in 2020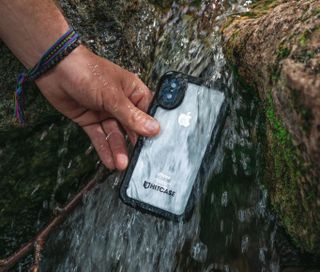 Sure, your iPhone XS Max might be water-resistant — you can submerge your phone for 30 minutes in up to two meters deep of water — but that doesn't mean it's completely waterproof. To keep your fancy iPhone XS Max protected, you're going to want to pair it with a durable, waterproof case, giving you (slight) peace of mind if you accidentally drop your iPhone into the bottom of the ocean. Here are the best waterproof iPhone XS Max cases available right now.
In Summary
Still not sure? These cases are from trusted brands with great track records, so we're confident in putting them on our list. They are the absolute best waterproof cases we've found for the iPhone XS Max. Our best pick would have to be the FRĒ for iPhone XS Max (opens in new tab), which comes in multiple stylish colors and has outside protection from the elements.
If you want to take your phone diving, however, go for the Catalyst (opens in new tab) since it offers the most depth protection of any waterproof case. Or, for those on a budget, try the TEMDAN (opens in new tab) for powerful water protection at a great price point.
Cella writes for iMore on social and photography. She's a true crime enthusiast, bestselling horror author, lipstick collector, buzzkill, and Sicilian. Follow her on Twitter and Instagram: @hellorousseau